Well. I have finally finished my spencers. I intended to put up a post on each one as I finished, but as you may have noticed, that didn't happen. I apologize if the pictures are blurry or impossible to understand, I wasn't as careful with them as I could have been. As you may already know, my twin (Pen of Awdur) and I are in charge of costumes for a staged adaptation of Jane Austen's Sense and Sensibility.
The first one I was working on was a jacket to be worn by Mrs. Ferrars. This was probably the simplest of them all, but somehow managed to take forever. I found it at a thrift store for $11. It was marked as vintage, but it also has a tag that says 'sportswear'....so I don't really know of it's origins. I'm not sure how real the velvet is, but it doesn't feel obviously fake, so I went with it. I'm a fan of natural fabrics, mostly because I consider them to be a great deal more comfortable, and they always feel better to the touch.
Here we go. This is the jacket in it's original form:
Ideally, you want to mark the jacket ON the person you're making it for, but I didn't have time for that, so I just cut it a tad long. You should cut it about 1 1/2 to 2 inches below the empire waist of the dress and then hem it up to just over an inch below. The problem with cutting down modern jackets, is that the armhole in the sleeves is going to be too large. On a real spencer jacket, it is quite closely fitted, but not so much on modern blazers. Once you've cut your waistline, you will probably find that if you lift your arms up much, the whole jacket gets pulled out of place. Just be an old fashioned lady and keep your arms down. I mean, obviously you have a maid to do your hair for you so...
I then pinned it up to see how it would look. I originally intended to do something with the sleeves and was trying out some options, but ultimately left them the way they were.
I also took the buttons off of the jacket and substituted them for some cloth covered buttons that matched well enough. I used pins to hold them in place to see how they would look. I did the same on the back and the sleeves.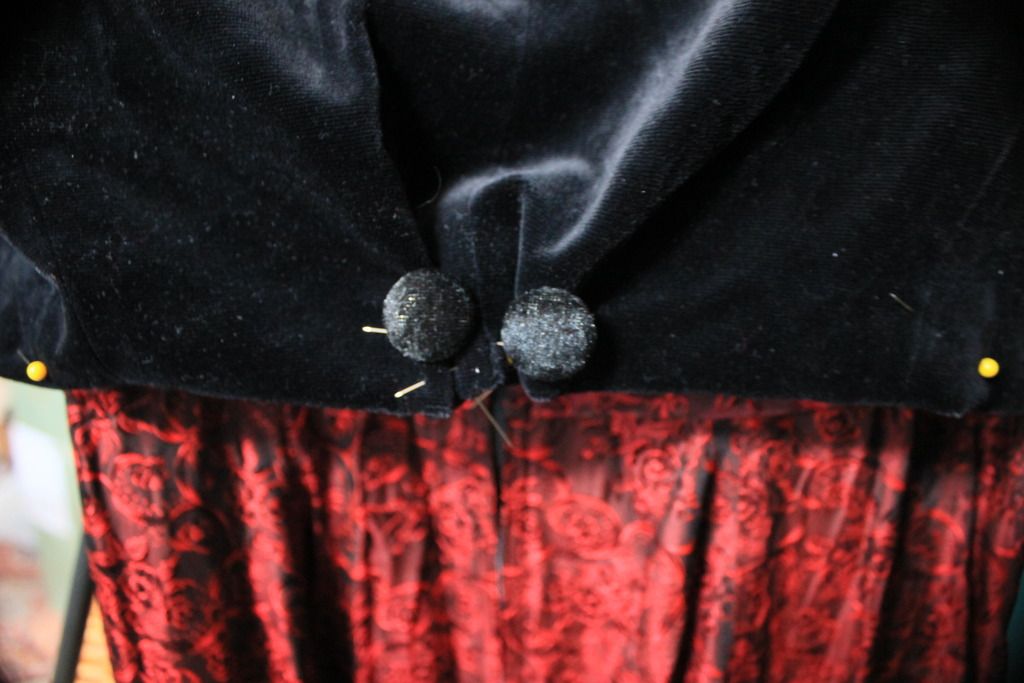 If your material is thin enough, you can use the excess to make the cloth-covered buttons, but mine was far to thick and I used some other velvety stuff I had lying around. The buttons aren't as rich and dark as the coat itself, but they're close enough.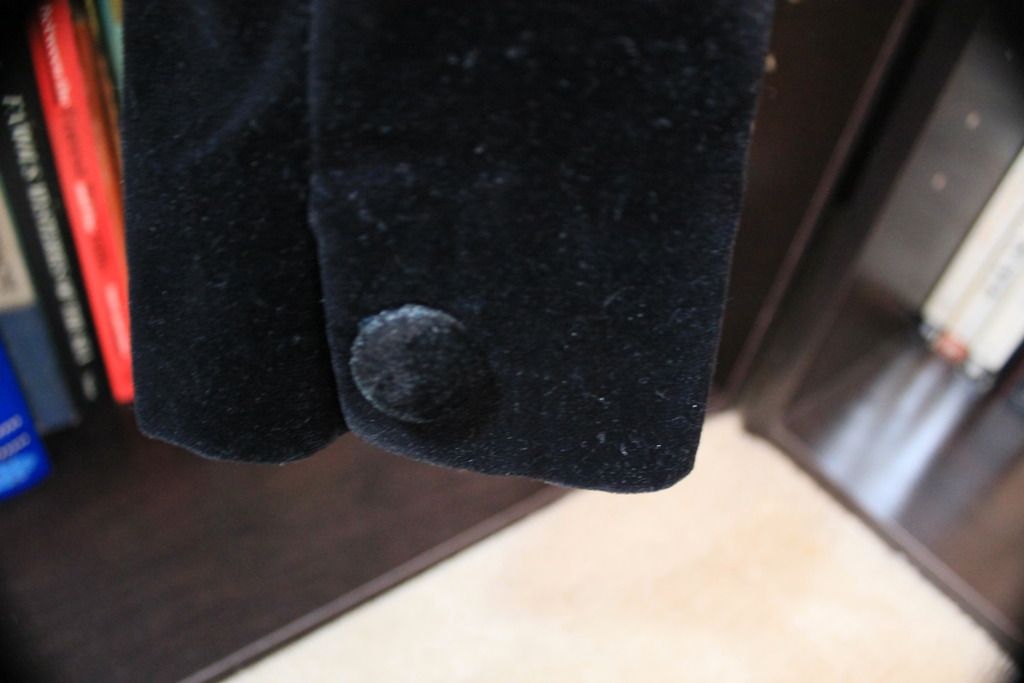 All the spencers were handsewn, as I find that the sewing machine makes awkwardly visible hems, but that may just be because I am doing it wrong. Hemmed and with buttons sewn on: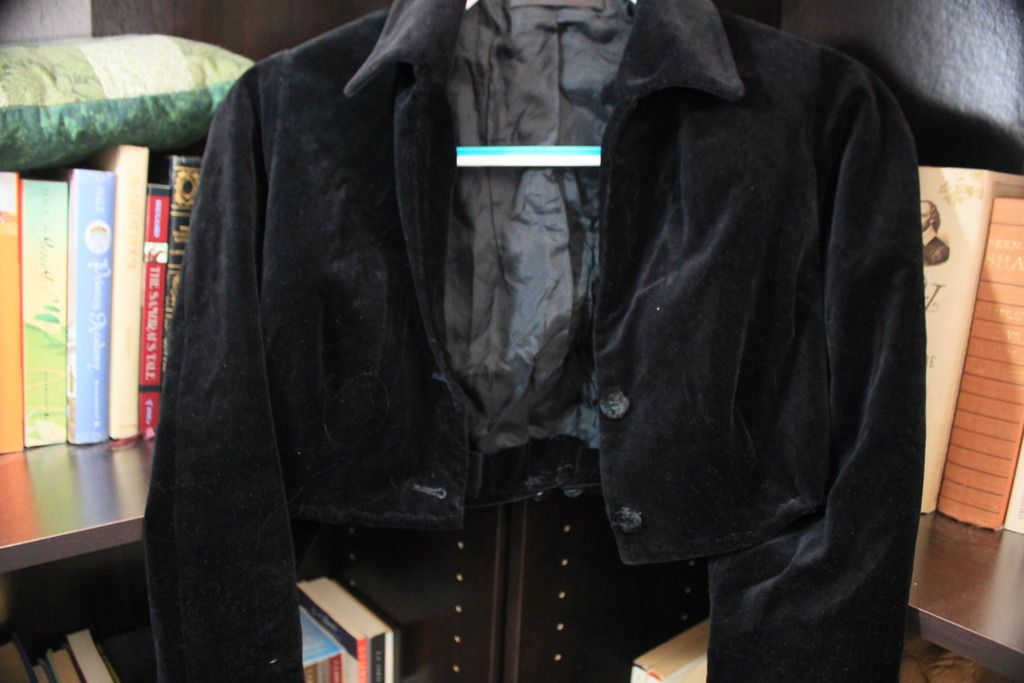 Come chat about The Silmarillion with me: