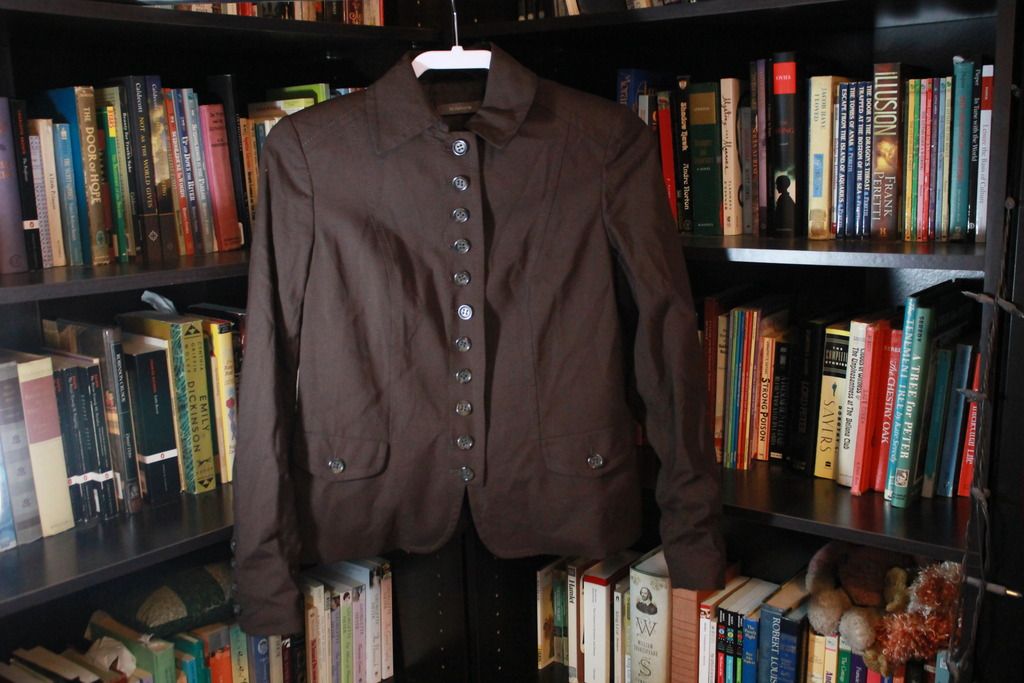 This is certainly my favourite jacket (it also happens to be the one I'm wearing in the play.....anyway). The real reason I bought this was because I fell in love with the buttons. Well, I guess the button-holes are what I really came to love. I was pretty skeptical about how it would turn out, and it had a lining which was never not difficult.
The button thing was very militaristic, and since spencer jackets were military-inspired, I thought this quite fitting. If only the armholes could have been perfect. But the button-holes carried on to the sleeves, so I suppose I am to be consoled.
The first thing I did was to pin down the collar to get rid of the points.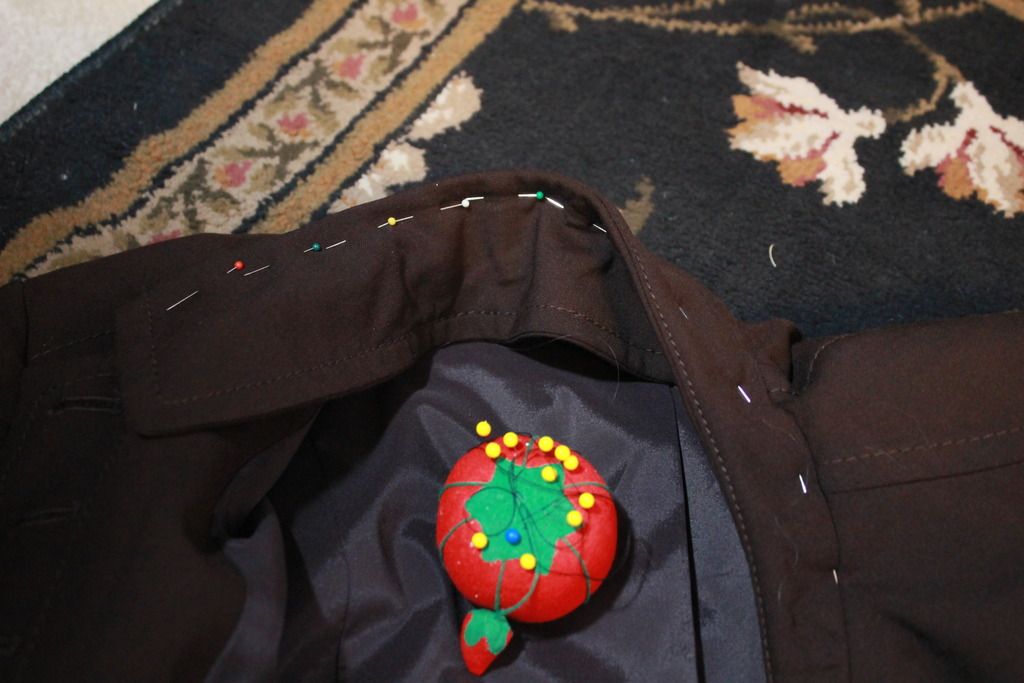 The dress that went with this sloped down in the back, so I cut the jacket to fit that. I was slightly worried that it would look weird, but once I finished it came out alright.
I ended up putting a waist-band on this one as well and took no pictures. I then discovered that I had enough leftover cloth to make buttons for the jacket, which was excellent. I had enough to go all down the front, on both sleeves, still had some leftover.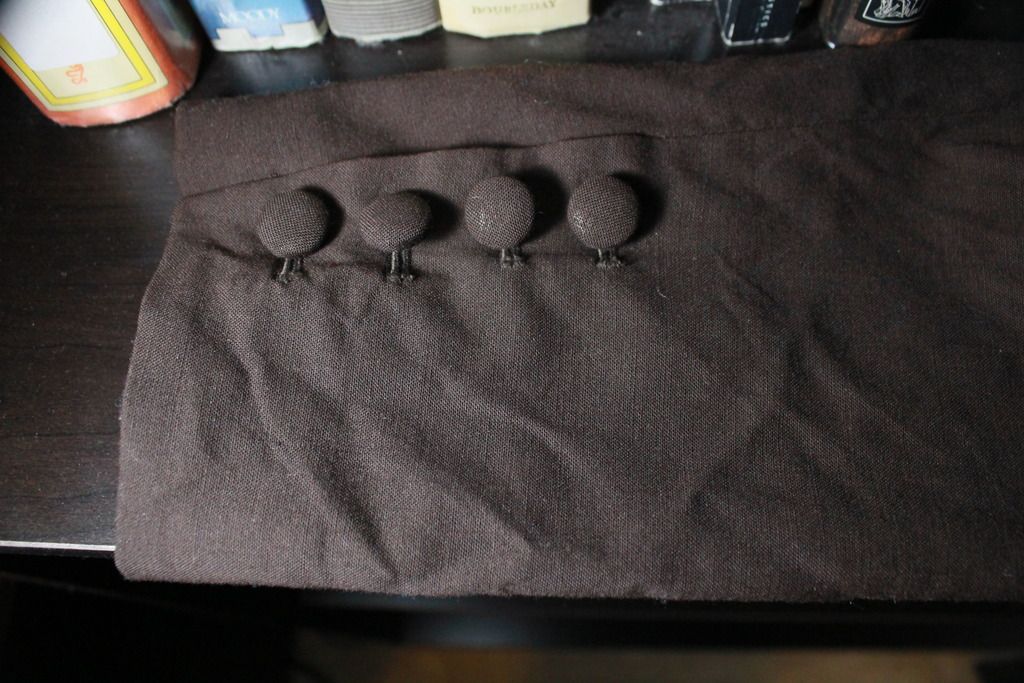 the lighting stopped being weird long enough for me to get a picture that really showed the material of the jacket.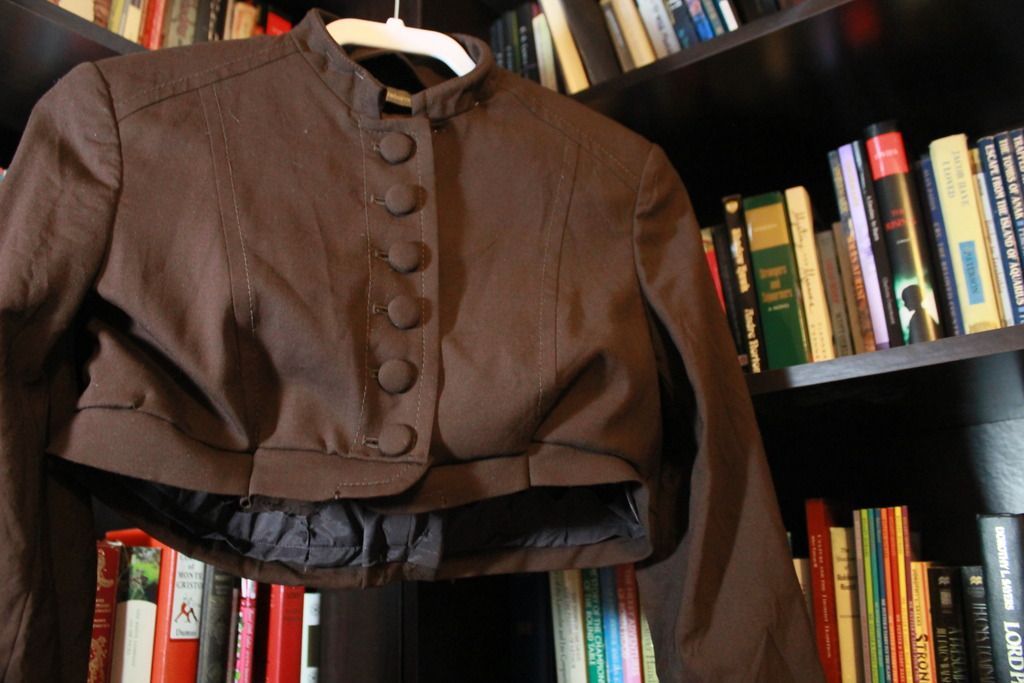 The jacket was still too large around the waist, so I put some darts in the back, and then did a tuck with buttons on either side.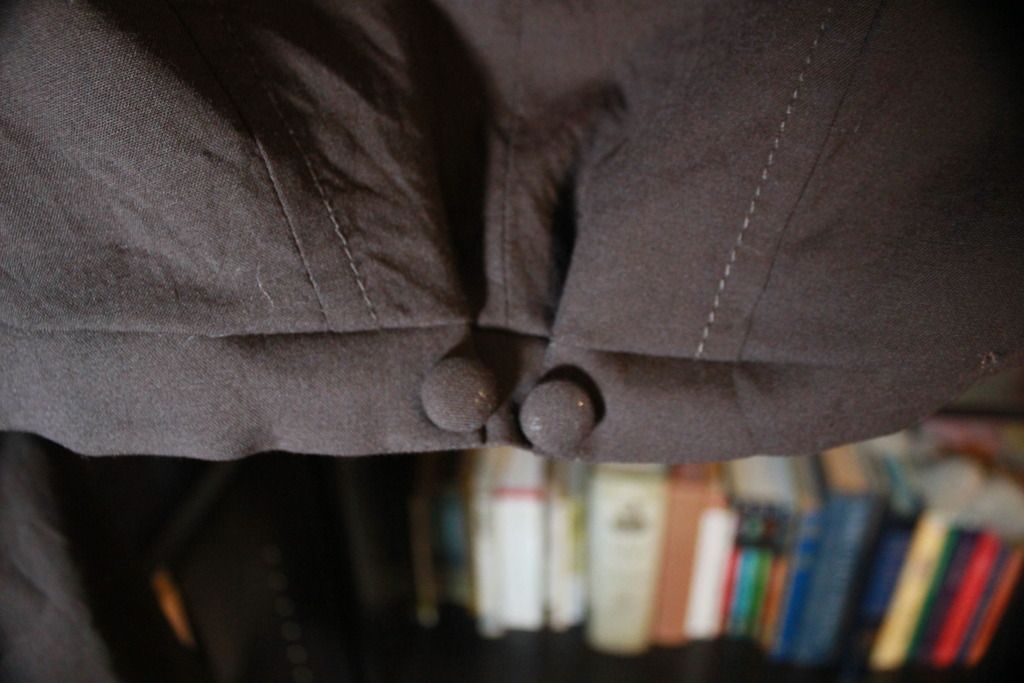 I apologize for the weird light, the sun was being especially yellow that day. I also procrastinated about sewing the collar until right before the first dress rehearsal, so I would like you to know that I risked my throat (and therefore my life) getting this picture.
I have no idea why this is so grainy.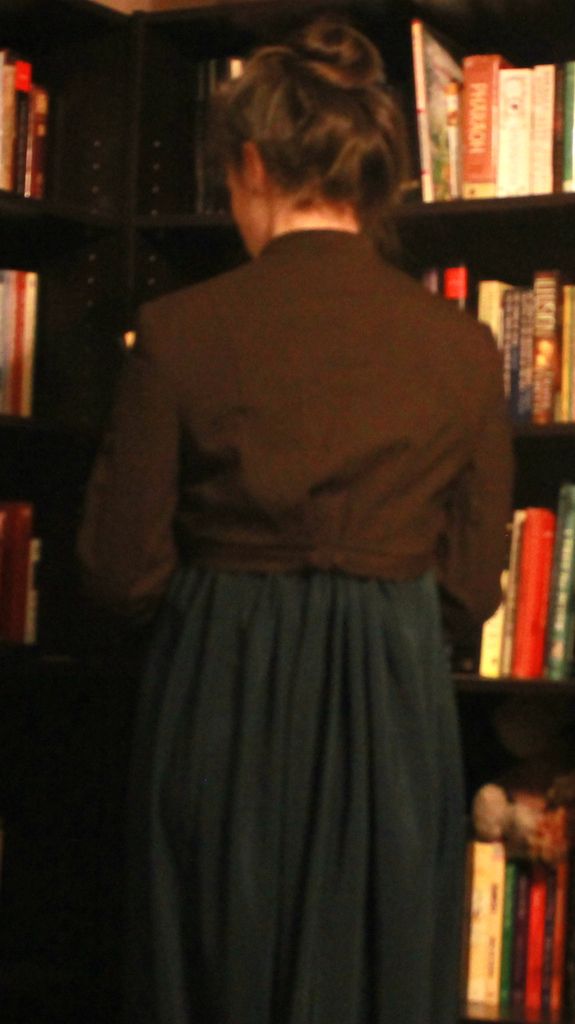 If you stuck with me to the end, here is a bonus picture of another one I made and took NO pictures of until I finished. It was the first one I made, and at that point it hadn't occurred to me to post about it. The funny thing about this one, is that I spent the least amount of time on it (I threw it together on a whim one morning RIGHT before practice) and I think it may have turned out the best. The last one I am making is just a boring black one, and I shan't take pictures.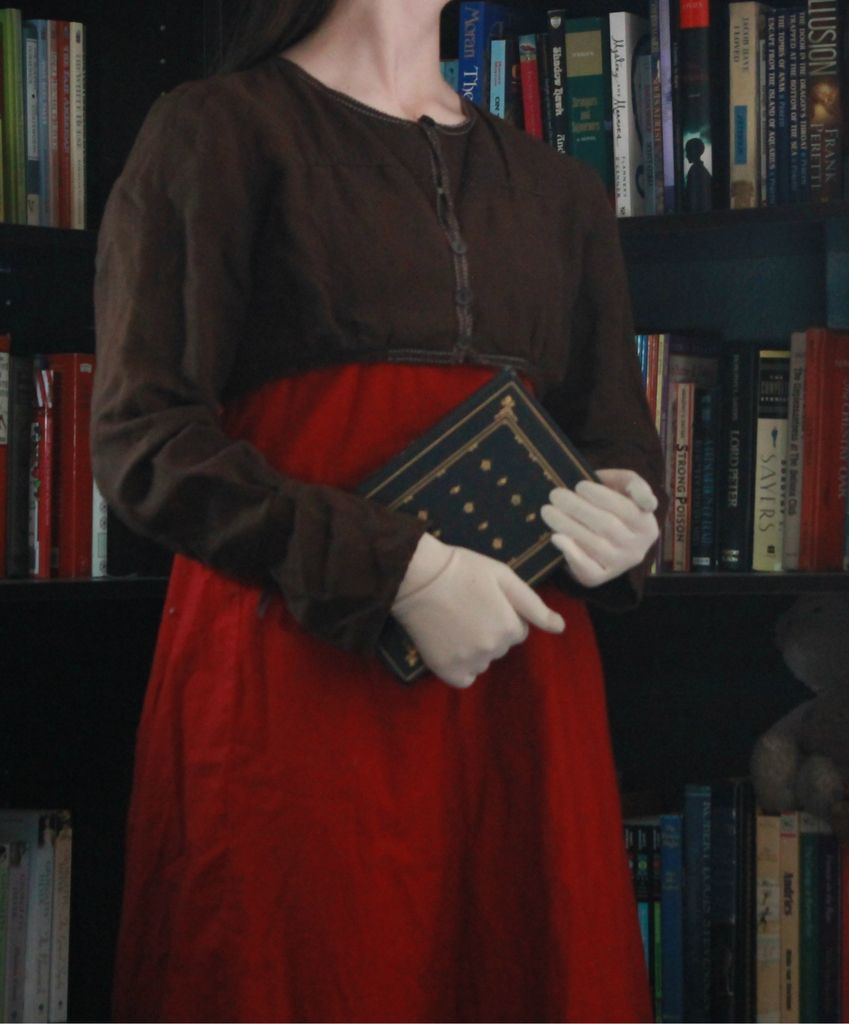 Come chat about The Silmarillion with me: